Book you and that special someone in for a fantastic couples massage this Feel good February!!
Or how about giving that special someone a gift voucher for some 'US' time for valentines and maybe even end off your day with a bit of time together enjoying a wonderful relaxing massage.
A perfect gift for valentines day or even just a treat for you and your loved one to enjoy. Why not treat yourself and your partner to a relaxing, reconnecting and reviving getaway. Why not even treat your mother or daughter or even your best friend to a quality massage?
TO BOOK AN APPOINTMENT CALL CHERYL ON 0404 864 350
OR SEND A MESSAGE ON OUR FACEBOOK PAGE HANDS OF SERENITY IPSWICH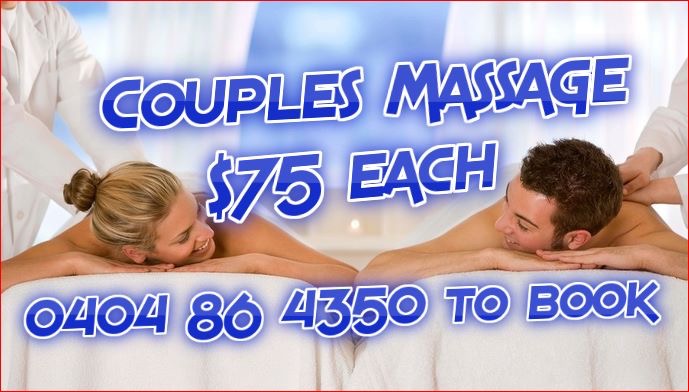 There is so much happening in our lives with work and family that its hard to get some 'US' time with your loved one. This would be the perfect opportunity to just unwind for a while, switch your phone off and have some relaxing down time.
BOOK TODAY TO BEAT THE QUEUE
OVERALL PRICE FOR FEBRUARY IS $150
QUALITY TIME SPENT WITH YOUR LOVED ON PRICELESS!
TAKE ADVANTAGE OF THIS FANTASTIC OFFER OF A FREE BODY SCRUB TO TAKE HOME WITH YOU SO YOU CAN CONTINUE YOUR PAMPERING FROM HOME! ONLY AVAILABLE IN FEBRUARY!